CERTIFICATIONS & LICENSES
• Kentucky Boiler License #1286
• Tennessee Boiler License #642
• National Board Boiler & Pressure Certification R 3385
• Authorized Manufacturer and Erector of Power Boilers by the American Society of Mechanical Engineering, S Stamp No. 33195
• IL Boiler & Pressure Repair Registration #150
• Authorized Fabricator and Erector of Pressure Piping by ASME PP #26965
• NQA 1 qualification
• AISC – Certified Steel Erector (advanced)
CAPABILITIES
Morsey's professional management staff enables the company to provide a diverse array of construction services to all types of industrial clients. Morsey is experienced in the construction and maintenance of power plants and substations, including fossil fuel, duel fuel, simple cycle peaking power, cogeneration, hydroelectric and nuclear facilities. We also serve the petro and specialty chemical and alternative fuel markets. Additionally, Morsey provides outage management programs and complete start-up and checkout.
• Structural and architectural concrete placement
• Concrete foundations and flat work
• Precast concrete fabrication, design and erection
• Structural steel and miscellaneous metals fabrication and erection
• Process piping fabrication and erection
• Equipment setting, equipment rigging and alignment
• Conveyor/materials handling equipment installation
• ASME boiler and pressure vessel repair
• Supplemental maintenance services
• Construction Equipment Rental
• Industrial Coatings
It is no accident that Morsey Constructors has one of the best safety records in the business. Creating a safe working culture and environment on every job and instilling safe working habits in our people is a critical responsibility of every Morsey employee…not just the safety director. Our exceptional record is a testimony to our commitment to safety on every project. Morsey subscribes to a policy of proactive risk prevention, directed by our full-time safety director. Ongoing safety training, comprehensive substance abuse screening, daily meetings, job-site audits, weekly safety talks and incentive programs are just a few examples of Morsey's safety standards. Additionally, all Morsey project managers and supervisors receive mandatory OSHA 10-hour training.

We are committed to providing a working environment where safety and health are preplanned into every action. We believe that every accident and injury is preventable. Our Mission Possible safety program is our commitment to achieving "zero accidents." It is our goal to provide a place of employment where everyone is given the time, equipment and training necessary to perform their jobs without injury. At Morsey, we view safety performance as the key measurement in the successful completion of every project and the best measure of our ability to manage.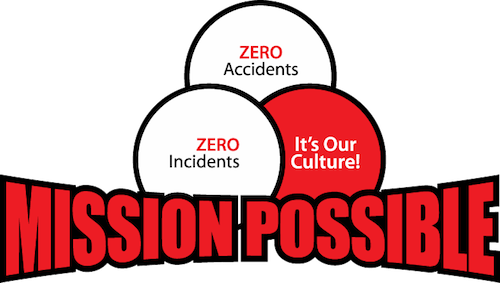 "Morsey has built a reputation for integrity, quality and professionalism"
Copyright ® 2017. Morsey Constructors, LLC. All Rights Reserved.